Our Now! 
Undercover With the Earl
The 1st book in Robyn's exciting new Brotherhood of the Sword series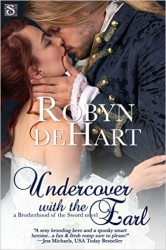 To capture the most eligible bachelor in London…

London, 1838

The handsome Earl of Somersby may just be the most eligible bachelor in London, but has no interest in a wife. As a member of the Brotherhood, Bennett Haile is far more vested in his undercover duties for the crown and protecting the Queen from would-be assassins. For now he has the perfect tool with which to lure out the villains-a young woman with an uncanny likeness to the queen.

The spirited Evelyn Marrington is about to live out every country girl's dream-becoming royalty overnight. Under the tutelage of the arrogant Earl of Somersby, she'll have to fool the entire court that she is, in fact, the queen. But as danger threatens from every side, Bennett realizes that his lovely little protegé isn't just placing her life in his hands… She's stealing his heart.
---
Also Available! 
Masquerading Mistresses bundle

Fall in love with my Masquerading Mistresses series about the elite spy organization known as the Seven.
In the glittering age of the Regency, the mistress reigned supreme. But for three beautiful women, assuming the role of mistress is not glamorous; it's necessary for survival. A rake, a beast, and a master spy–three men not looking for mistresses but who will do anything to protect the women they can't seem to refuse.
---
The Forbidden Love series bundle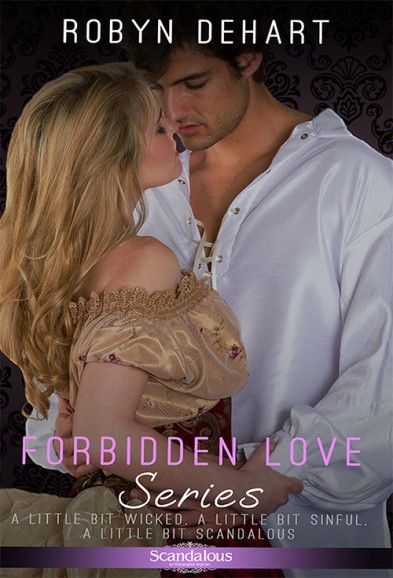 A Little Bit Wicked
Three unconventional women determined to live life on their own terms and the three men determined to possess them.
Set against the glittering backdrop of Victorian Society come three stories of forbidden love. Roguish Marcus Kincaid is hell-bent on seducing Vivian March, but what will he do when he discovers she's a fallen woman? Prim and proper Clarissa Kincaid fancies herself in love with the perfect candidate for marriage, but then why does she keep falling into the wicked embrace of gaming hell owner, Justin Rodale? Mathematics prodigy Caroline Jellico uses her skills to best all the men in London, but when it comes to her guardian, Monroe Grisham, she just might lose her heart.
---
Dangerous Liaisons series
The Secrets of Mia Danvers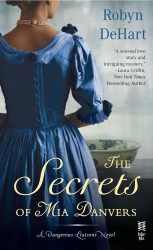 A lone witness finds her protector…
Since losing her sight in a childhood accident, Mia Danvers has resided in a small cottage on the vast Carrington estate. Thought to be dead, Mia lives a life of virtual seclusion—until one night, while walking home, she happens upon a horrendous crime. 
Alex Foster, Eighth Duke of Carrington, lives according to society's expectations for him. He's never met the woman who lives in the cottage at the edge of his property. But when she arrives at his door in the pouring rain terrified and claiming she has witnessed a murder, she seizes his attention. 
Mia is determined to help the authorities track down the culprit, even though the only person willing to accept her aid is the handsome, arrogant duke. Working closely together proves difficult as Mia's beauty and independence tempts Alex to ignore convention and follow his desire. But what neither of them know is that this murderer has struck before in Whitechapel, taunting the British press only to vanish—a ruthless killer who knows that Mia is the only living witness to his crime…
The Temptations of Anna Jacobs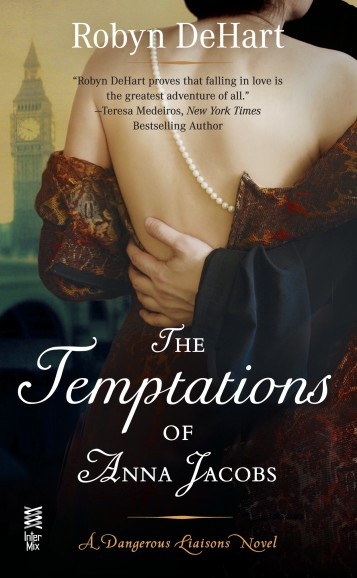 Love and justice…
When Drew Foster is released from prison, he doesn't much care about salvaging his soiled reputation. Though he's working undercover, everyone in Victorian London believes him guilty of the Jack the Ripper murders and that his brother paid for his "innocence."
Despite her genteel upbringing, Anna Jacobs is intent on finishing medical school and becoming a physician. Society's ridicule has never bothered her, but when her brother, the Yard's best detective, is scorned for letting Drew go, she confronts the one man who can set the record straight at a ball. She certainly doesn't count on the rogue being dashing and handsome, nor on him stealing a passionate kiss.
Anna's brazen contempt for his dangerous reputation captivates Drew, but he is harboring secrets that make him unfit to court any proper woman. As he finds himself an outsider among his colleagues at Scotland Yard, the feisty beauty offers up her medical knowledge to assist him on the case. But when the real killer returns to London to continue his reign of terror, can Anna find safety in Drew's arms?
---
Welcome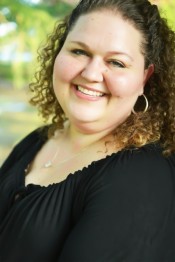 Welcome to my home here in the big wide internet. If you've been here before, welcome. I have lots of goodies here, articles for aspiring authors (which I swear I will add new ones soon!), insider info on my books including excerpts, reviews, awards and pictures of hot guys. Come on, I know that's why you're really here.
Robyn's Chatterbox is my blog that frankly I haven't been great about updating, but I'm changing that. You'll find all the new and up to date info there as far as what I'm working on and news about my books, etc.
Thanks again for stopping by,
Robyn
---