There's still time…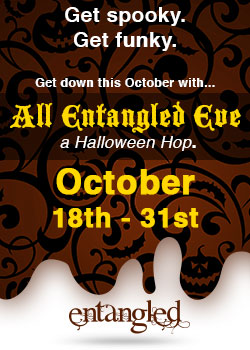 Click here to check out what the other authors are giving 
away during the All Entangled Eve: A Halloween blog hop!
This Entangled blog hop is full of prizes, new authors for you to meet and plenty of Halloween treats…or tricks!
My Giveaway
I'm giving away this beautiful Skelton key necklace.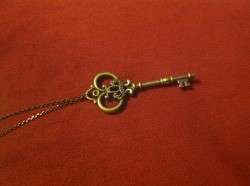 How To Enter
Simply leave a comment telling me what your costume will be this year,
or what you would wear if you were dressing up.
I'd love it if you'd friend me on FB, follow me on Twitter, add my books on Goodreads,
leave me reviews and join my newsletter…SO if you do any of those things you
can enter more than once, have your name in the proverbial pot multiple times.
Just leave a comment letting me know which you've done and a link that
shows the tweet or review. 
**And don't forget that A Little Bit Wicked is only .99 cents right now! Go forth and purchase!