A Little Bit Wicked
Forbidden Love Series: Book One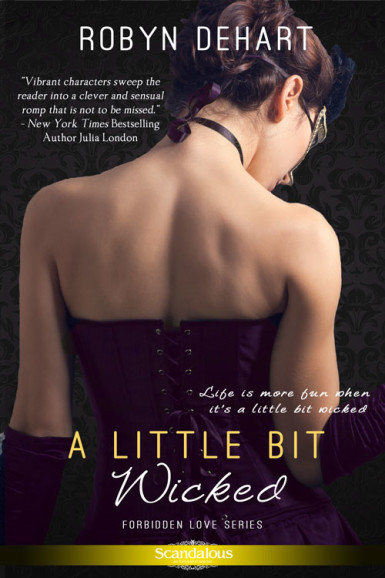 Vivian March is known simply as The Paragon. She moves through every circle within Society, smoothing out scandals and stopping gossip in its tracks. Everyone in London knows that if she aligns herself with you, Society will forgive your sins. What they don't know is that she uses their secrets to cover her own jaded past.
Marcus Kincaid has returned to England after a ten-year absence as the Earl of Ashford after his brother's untimely death. Unfortunately, his younger sister is embroiled in a potential scandal that could ruin her chance at marriage, and his aunt has already called in reinforcements—The Paragon.
But with every kiss and every touch that Marcus thrusts upon her, Vivian comes to believe life is infinitely more fun when you can be just a little bit wicked…
---
Notable Raves
"If you enjoy a fast paced read with vivacious characters, witty dialogue, and romance that sizzles off of the page then A Little Bit Wicked is the book for you!"  – Harlequin Junkie

"This novel reminded me everything I absolutely love about this time period…the romance is as real as it gets…" – Manhattan Reader
"Fast paced,passion filled story with engaging and likable characters…You don't want to miss a second of "A Little Bit Wicked." – MyBookAddictionReviews
"…a wickedly wonderful story…I most certainly recommend this book, it was a joy to read." - Tea and Book
"This book is more than a little bit wicked!  It's a tantalizingly sweet historical romance with characters that will make you swoon." – Cocktails and Books
"Oh, hell yeah! You are SOOO gonna want to be just a little bit wicked with Marcus." – Herding Cats & Burning Soup

---
Ahh, Temptation…
He eyed his aunt who had, for all intents and purposes, just laid him out. "Who is this person, the one who can solve this problem?"
"Vivian March. The Paragon."
The name had sounded vaguely familiar, but Marcus couldn't place it. Vivian March. Well, she would be here soon enough and he could meet her then. His aunt had assured him that this woman, whom evidently was referred to as the Paragon, would be able to divert attention away from the scandal, effectively making it disappear before it did much damage. But in order for that to happen, she would have to agree to align herself with them, which would require a certain amount of decorum from him.
Marcus had never been particularly good at playing Society's games. It was one of the reasons he'd left London to begin with. He much preferred the wilds of Africa and India and the like to the well-polished pretentious behavior he found here. At least in the wild, animals acted out of survival. People did not adhere to such courtesies.
But he'd agreed, for this evening, to mind his manners, and to meet with this woman to see if she could assist his sister and her debacle. So it was that he and Clarissa and their Aunt Maureen sat silently waiting for this Paragon to appear. At precisely seven, the butler opened the door and introduced her.
"Miss Vivian March," he said.
The woman entered the room covered in a burgundy velvet cloak.
---
Under The Covers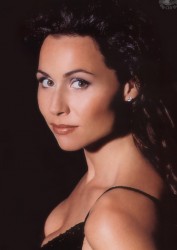 You know after this book released everyone wanted to know where I got the idea for the Paragon and well, all I can say is it came to me in a snippet of dialogue, "My name is Vivian March and I am The Paragon." I kept thinking about all the scandals in London among the aristocracy, we read about one or another in nearly every historical romance. Then I thought of all the PR people who smooth over all the scandals and faux pas of all the celebrities. Those people are the miracle spin doctors. So what if there was someone like that in Victorian London who could smooth over the scandals, sweep secrets under the Persian rugs? And so Vivian was born… here is how I pictured The Paragon. (Minnie Driver)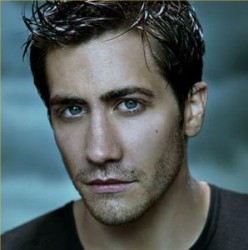 Marcus grew out of a need to create the one man who would be able to rattle Vivian's cage. The one man who would make her take a second chance at love. Marcus was so much fun to write from the moment he showed up on the page. He was perfectly arrogant and hell-bent on seducing Vivian from the moment he saw her. I knew I needed a hottie and this one pic of Jake was just too perfect. 
---
Foreign Publications
---
Share this page