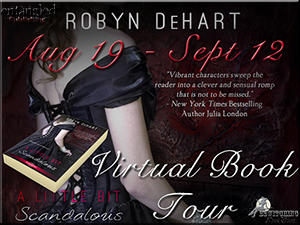 It's that time again. Time for one of my blog tours, filled with exclusive excerpts, interviews, reviews, guest posts and of course a contest. I do hope you'll take the time to follow along with me and let your friends know about the tour too. 
August 19 Interview
Roxanne's Realm
August 19 review
Deb Sanders
August 20 Spotlight
Rose & Beps Blog – 
August 20 Spotlight
Kelly P's Blog 
August 21 Spotlight
Let's Start Saving Now 
Book Worm & More, 
August 21 Review
WTF Are You Reading?
August 22 Interview
Dalene's Book Reviews
August 22 Spotlight
Musings of Mistress of the Dark Path 
August 23 Spotlight and review
Imagine a World
August 23 Spotlight
August 26 Spotlight
Book Liaison – 
August 27 Interview
Pembroke Sinclair.  
August 27 Spotlight
Paranormal book club 
August 28 Interview
Simply Infatuated
August 29 Interview
The Rookie Romance Blog, 
August 29 Spotlight 
August 30 guest blog
Sarah Ballance 
September 2 Spotlight and review
Faerie Tale Books
September 2 Spotlight
Literary Nook