Dangerous Liaisons series
Jack the Ripper returns…
In the fall of 1888 a murderer terrorized the Whitechapel area in London, horribly mutilating prostitutes and leaving their blood-drenched bodies out to be found, taunting the police and paralyzing the poverty-stricken people with fear. In taunting letters to the police and the newspapers, he called himself Jack the Ripper. Then as quickly as he appeared, he vanished from the news, his reign of terror apparently at an end. Four weeks later another girl's body was found, but this time in prestigious Mayfair, and this time there was a witness.
Setting: Victorian London 1889
---
book 1 – The Secrets of Mia Danvers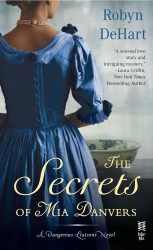 book 2 – The Temptations of Anna Jacobs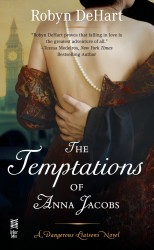 book 3 – The Seduction of Olivia Sinclair, forthcoming
*The Dangerous Liaisons series has also been published in the UK/Australia. 
---
Share this page