Teaser 2 from No Ordinary Mistress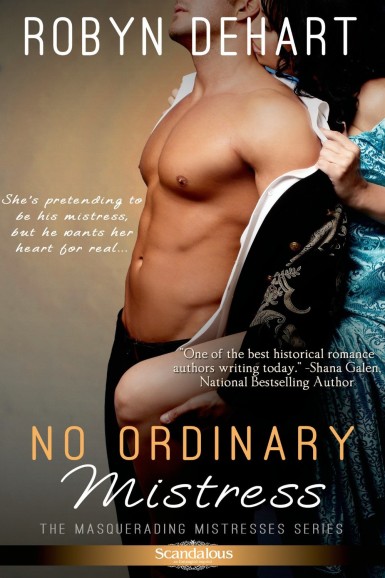 The creature that entered the room was not the same one he'd left in his parlor. Instead of the dark wool dresses he'd seen her in, Emma now wore a pale pink confection that accented her curves instead of hiding them. She had briefly dressed like this, though not quite so revealing, on their assignment in Paris. Of course that had been France and the fashions slightly different. And no matter what her clothes, Emma had a way about her, a no-nonsense way that proclaimed she was a lady of means, a lady with purpose. Even her walk was intentional, not the slow float that most ladies favored. But this dress, this dress was everything that was right about femininity. The soft color heightened the natural pink of Emma's lips and cheeks. 
"That is more appropriate for my mistress," he said, coming to his feet. He walked around her in a circle, taking in the entire sight of her, knowing full well that his perusal of her would irritate her. He didn't know if he did it for that reason or because he wanted to take his time and memorize every detail of her, because now that she was back in his sight, he knew he'd be damned reluctant to see her go again.
She cocked her head in his direction. "I actually don't require your approval," she said tightly.
"Regardless, you've got it, sweetheart."