The Brotherhood of the Sword series
The Brotherhood of the Sword series
a trilogy set in early Victorian England
The year is 1838 and a new Queen has just taken the throne of England, much to the displeasure of many. Before she even has her coronation, the plots against her begin to build. There are those who have vowed to protect the throne and the rightful heir to it, and the time has come to call upon them. Custos a Vesica (the Brotherhood of the Sword) is a legendary secret organization dedicated to protecting England's ruler. 
Recruited straight out of Eton and trained with precision, the Brotherhood has just been called to action to save the young queen's life. Bennett, the defender, is bound by his duty to protect, but will his loyalties be challenged when he must choose between the queen and the lady who has stolen his heart? Gabriel, the intelligent one, meets every situation with precision and cunning, but might have met his match in a suspect's sensual widow. Jason, the adventurous one, is always looking for the next thrill but a necessary marriage of convenience is too daring for even him.
In the tradition of the Three Musketeers, these three men will stop at nothing to ensure their monarch's safety.  Duty bound to protect, even at the costs of their lives, until they meet three women who give them new reasons to survive. 
---
book 1 - Undercover With the Earl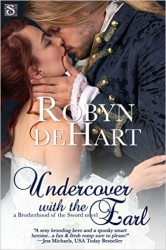 book 2 - Dueling With the Duke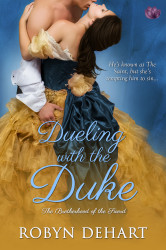 book 3 - Eloping With the Princess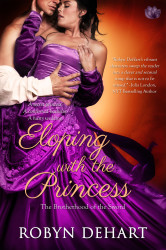 ---
Share this page